La Fille Inconnue (2016)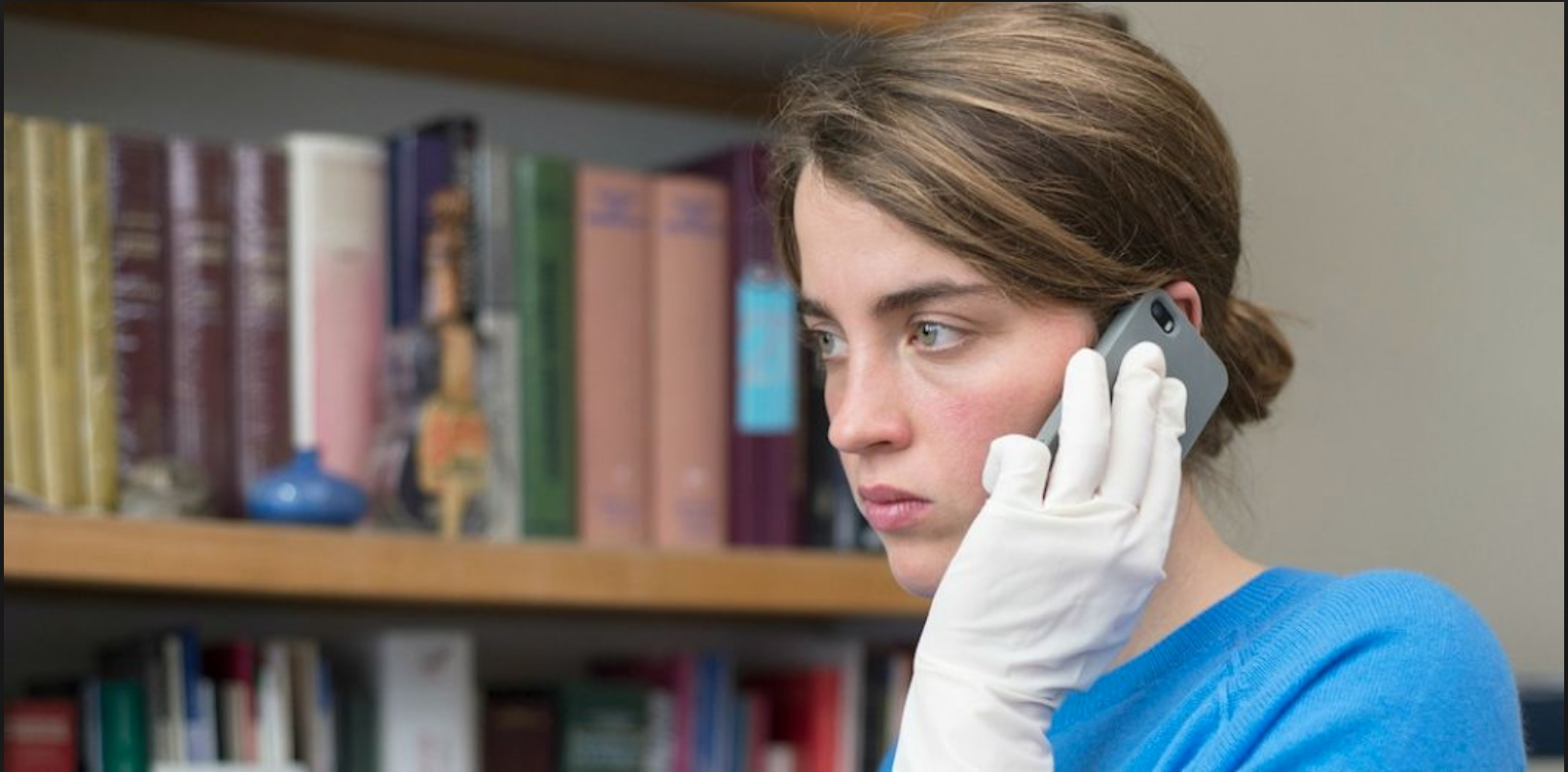 The Dardenne Brothers' La Fille Inconnue tells the tale of Doctor Jenny Davin, (Adèle Haenael) who after rejecting a mysterious caller from her practice late one night, is soon distraught to find out that it had been a cry for help from a young girl found murdered the following day. Davin takes on the role of an amateur detective to try identifying the young girl, but of course, winds up uncovering more than she bargained for.
This film had a lot of potential; I for one am a big fan of mystery, yet I found that there were a lot of elements that rendered the film somewhat anticlimactic and- dare I say it- banal. Given that La Fille Inconnue is described as a murder mystery, the 'mystery' only manages to permeate the surface, leaving the rest of the film to be comprised of a mundane enumeration of events. The unfurling of the story is slow, the majority of frames consist of Dr Davin answering her phone, doing home visits for clients, or answering the door to new ones.
My expectations were high throughout, given it's Palme d'Or nomination but gradually I found it too morose to be entertaining. Although the French tend to master the gloomy, 'bof'-esque theme to many of their crime mysteries, La Fille Inconnue takes this to the nth degree by skipping the music and focusing on the bleak, cloudy surroundings. When all the facts are ultimately revealed, Dr Davin's life continues on as usual; she moves on to the next patient, the only difference being her clear conscience.
The main thing I noticed was that throughout the film, Dr Davin's desire to assume the role of the detective is regarded as completely out of place, much to the dismay of the police, her intern and those who she suspects were involved. A serious involvement of curiosity killed the cat is evident, but Dr Davin's craving for justice is all too powerful. That said, it would be nice if she could have given us any emotion other than just perplexed. Due to the lack of her internal monologue and a lack of casual conversation with anyone but her patients, it is almost impossible to connect with her on a personal level.
If you're looking for a typical French noir-style mystery, this is not the way to go. If anything, La Fille Inconnue is the story of how a doctor's guilty conscience spices up her daily in-and-out life for a brief two weeks and how, despite finally gaining the answers she set out to find, she winds up exactly where she began.
Rating: 5/10